Our Plant Nursery is currently closed to the general public.  All our stock is now available online.  We can also offer any plant advice over the phone or by email.
Stonyford Cottage Garden Centre started as a specialist plant nursery over 25 years ago and still to this day produces a great range of  Perennials, Shrubs and Alpines as well as introducing new varieties and customer favourites throughout the season.
Over 500 varieties of perennials, shrubs and alpines are available in the nursery, including some rare or unusual specimens.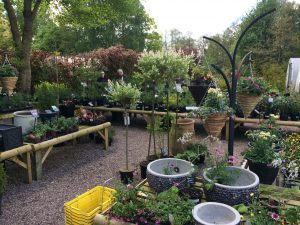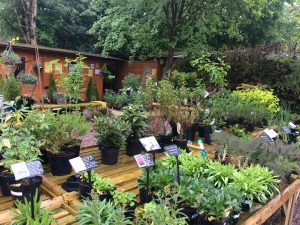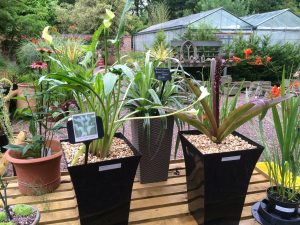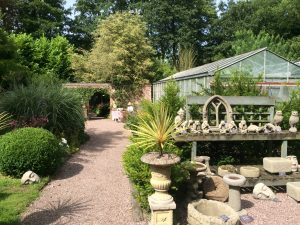 As well as providing pleasure and interest, the gardens also serve as a display area for the nursery. Here are many poolside, moisture loving plants and other interesting specimens. Plant enthusiasts will find many unusual species.
Friendly and knowledgeable staff are always at hand to give advice and useful tips.
As well as being open to the public during normal opening times, Stonyford Cottage Gardens will also be hosting two specialist plant fairs in 2020.
This has been a great success in the past where we host several Specialist Plant Nurseries from around the country selling unusual and hard to find plants.  Fair opens from 10am to 4pm. Entrance is free to the plant fair and there is an onsite tea room serving lunches & home made cakes.   Come along and enjoy a great day out whilst discovering new plants and ideas for your garden.  The Gardens will also be open for this event between 10-5pm (normal garden entry applies)
Stonyford Cottage Plant Fair dates:
Bank Holiday Monday 25th May 2020  (10-4pm) – CANCELLED

Bank Holiday Monday 31st August 2020  (10-4pm) – CANCELLED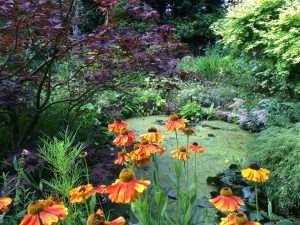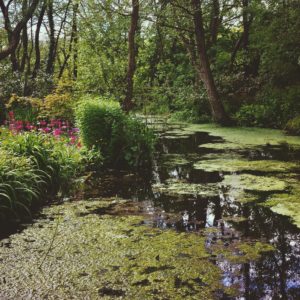 In our well-stocked plant nursery we have a fabulous collection of shrubs.
B Osmanthus burkwoodii, an evergreen shrub which bears masses of white, very fragrant flowers mid spring

Ceanothus 'Blue Mound' and Ceanothus 'Italian Skies' produce a mass of beautiful bight blue flowers that attract butterflies.

Rhododendrons and Japanese Azaleas in a stunning mix of colours

Prunus 'Kojo No Mai', a wonderful shrub/ small tree with attractive zig zagging stems, pendulous blush white flowers in spring and great autumn colour foliage.

 
For the keen gardeners out there looking for something new/ different we have Hydrangea petiolaris 'Miranda' a golden edged variegated form of climbing Hydrangea bearing white lace-cap flowers June – July and Exochorda racemosa 'Niagara' which produces a 'waterfall' of pure white flowers (currently in bud).
 A large collection of easy-care, evergreen Sempervivums are great for the novice gardener/ youngster/ budding horticulturist  – stunning in troughs, containers or rock garden.
In our plant nursery we will be having a wide range of perennials emerging from winter dormancy and a variety of flowering bulbs –  'Snake's Head' Fritillaria meleagris, Narcissus hawera, Allium 'Summer Drummer' (with highly fragrant fist-sized spherical blooms to a height of 1.5m!)…and various Tulips such as 'Mango Charm' (peach), 'Lydia' (pink) and 'Magic Lavender'(a beautiful lavender-mauve, almost blue!).
 Finally, for those of you who are looking for something a bit more exotic we have Beschoneria septentrionalis, a hardy member of the Agave family bearing a stunning 5ft electric pink flower spike of tubular red-pink flowers with green tips above a rosette of long, Yucca-like leaves and Tetrapanax 'Rex' with its tropical-looking, large palmate leaves.